15 Sep

World Building Wednesday #3
AMA on Discord
We'll be running another Creator Q&A on the official Discords on Friday Sept 16th. Come to the below channels to ask Kaneko-san of Armed Fantasia or Machida-san of Penny Blood your burning questions.   
#armed-fantasia-chat・(English) – Starts at 11 PM EST/8 PM PST
#ペニーブラッド (Japanese) – Starts at 10:30PM EST/5:30PM PST
#penny-blood-kickstarter (English) – Starts at 10PM EST/5PM PST
Stretch Goals
Thanks to our amazing backers, both games have cleared yet ANOTHER stretch goal for each game! Keep this momentum up, and who knows what crazy features we'll unlock by the end of the campaign! Here's the updated info:
4th Stretch Goal – CLEARED!
So, little boy… How much torture can you take?

Events will be added to the game where characters are captured by the enemy and must survive grueling torture sessions. Completing these events with certain characters will earn them special equipment.

"Withstanding torture while hiding information to protect your allies is no easy task. Trust me, if you ever got captured yourself…you'd understand just what a hellish experience it truly is."
87,500,000 yen
Cacophony of Chanting (More Chants)

Extra music tracks featuring chanting will be added to the game, and the names of each vocalist will also be displayed.

90,000,000 yen
BOI Special Case Files (Quests)
This stretch goal will allow players to undertake side story quests from the Bureau of Investigation. As the predecessor to the FBI, the BOI served as the foundation for standard investigation procedures still used today, such as crime scene preservation, fingerprinting, voice recognition, luminol reactions, and criminal profiling.
"As they say, truth is stranger than fiction. And sometimes, things happen in our world that defy all explanation. Well, Matthew, what do you say? Mind taking some time off your main mission to help us solve some other cases on the side? We'll give you full access to all our state-of-the-art technology, of course…"
???
HINT: Tiny Tentacles
Community Game
Luca's plea for more dogs did not go unanswered. You smashed that one! The Machida-san Life Choice memes aren't coming in though… We need you to show us your creative/funny side! Trust us… this will have a big pay-off if done right! Submit your suggestions to "pr@yukikaze.ltd" or DM the pennyblood Twitter.
Today we have a legendary collaboration to announce and a character color scheme vote! This time, you'll be voting on your favorite color scheme for Vito, choosing from A, B, or C. By now you know the drill, right? Head on over to Discord and make your vote heard over the next 24 hours if you want your vote to count double or swing by the official Penny Blood Twitter and vote there. The final choice will be announced in Friday's update!
For those of you who know Machida-san's previous works, you'll know Lead Composer Yoshitaka Hirota often collaborates with some amazing composers. It gives us great pleasure to announce that, in addition to the amazing Akari Kaida, Nobuo Uematsu will be working closely with Hirota-san to find the heart and soul of the Gaelic undertones that will be featured in many scenes of the game.
Here's a quick video of Hirota-san chatting with Uematsu-san about their collaboration.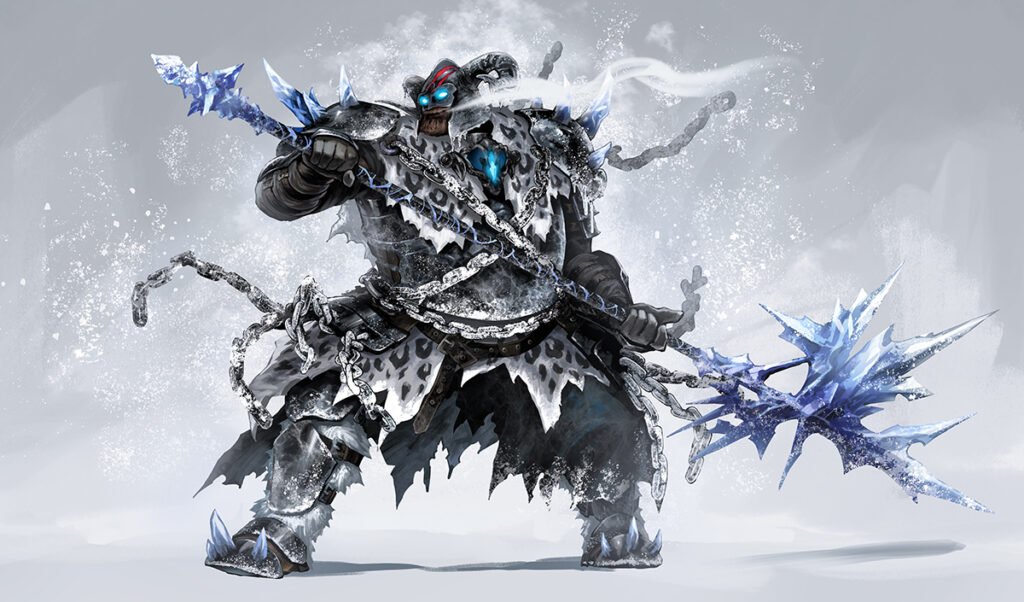 Ruhkia, the Gelid Knight
A fusion monster that embodies the element of water and a symbol of the sadness and coldness that lurks deep within Matthew's heart.
Ruhkia's movements are slow, but each blow its massive frame swings down is capable of pulverizing anyone who dares to stand in its path. The cold aura that shrouds Ruhkia has the power to bring foes to their knees and freeze their will to fight.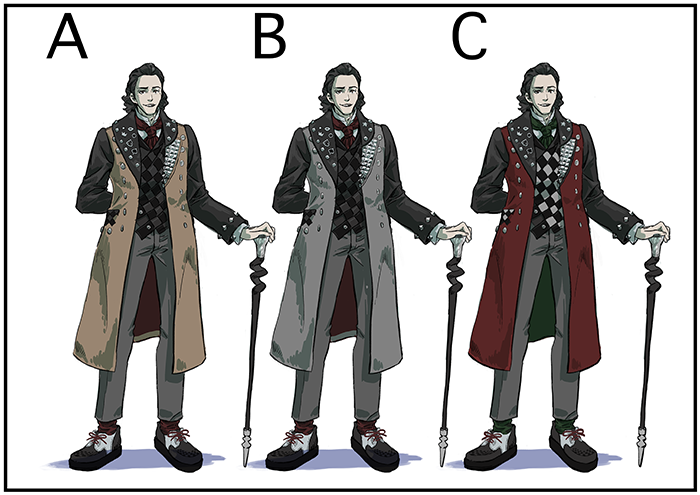 Vito Andolini
Born in Sicily in 1884. Now 39, Vito lives in a run-down apartment in Monte Carlo.
Aside from being a con artist who masquerades as a magician, an alcoholic, a gambling addict, and an otherwise immoral man, Vito can also use illusions to charm and sway people's hearts when he decides to get serious.
Vito is loath to speak of the days he spent as part of a certain criminal organization, and lives in fear of his pursuers even now. Vito's actions often reveal his caring nature, such as how kind he is to Luca (despite occasionally teasing him) and how he passes the ketchup to Matthew whenever they eat.
In combat, Vito uses no guns or blades. Instead, he has the ability to copy the special moves of enemies he encounters by visualizing them through his carbon-copy illusions.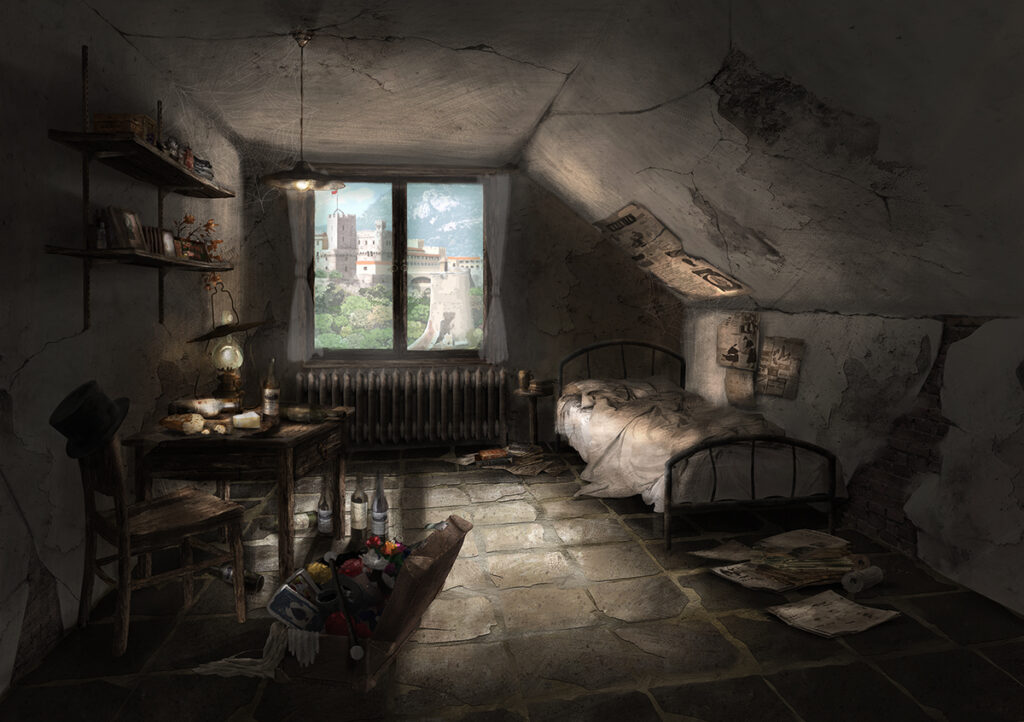 Lonely Apartment in Monaco
At the start of the 20th century, the beautiful principality of Monaco underwent a great transition. Behind the splendor of all its luxury hotels and pleasure facilities such as its palace-esque grand casino, many expressed concern toward its new prince, Louis II, who had suddenly assumed the throne.
Within this room hides a man who escaped to Monaco with only what he could carry in his own two hands. Unstable, and left with nowhere else to go, he spends his days performing tricks on the street for coins and sustaining himself with nothing but alcohol and bar snacks. This odd man refuses to speak and instead attempts to entrap Matthew within a deceptive illusion…